FORKLIFT LICENCE TRAINING BRISBANE
LICENCE TO OPERATE A FORKLIFT TRUCK 
This unit specifies the skills and knowledge required to operate a forklift truck safely to get Forklift licence. There are no entry requirements for this qualification. To be eligible, a student must be 18 years of age.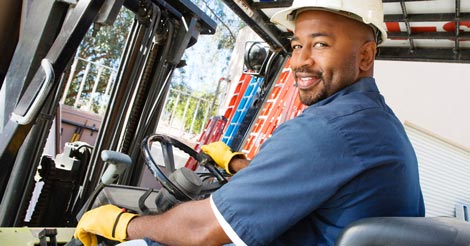 FORKLIFT LICENCE COURSE
Forklift truck means a powered industrial truck equipped with lifting media made up of a mast and an elevating load carriage to which is attached a pair of fork arms or other arms that can be raised 900 mm or more above the ground but does not include a pedestrian-operated truck or a pallet truck.
A person performing this work is required to hold a forklift truck high-risk work (HRW) licence.
For Forklift Licence Brisbane requires a person operating a forklift truck to plan the work, conduct routine checks on a forklift truck, shift loads in a safe manner, and safely shut down and secure equipment after completing operations.
FORKLIFT LICENCE DURATION 
The program is delivered as per students capability and understanding. Learning for those students enrolling who have no industry experience.
For students who can demonstrate current industry experience, i.e. currently operating a forklift in the workplace, Humber College will offer a contextualised program of 2 days face to face training, (8 hours per day).
ENTRY REQUIREMENTS FOR FORKLIFT TRAINING
Humber College will assist you no matter where you are based in Brisbane or regional Queensland.
We provide practical, high-quality training five days a week.
FORKLIFT TICKET BRISBANE
Humber College is one of the most popular forklift ticket providers in Brisbane. The Forklift Training course is designed to develop skill and knowledge to operate a forklift truck safely. We offer a forklift training course for both experienced and non-experienced operator. We have a highly qualified team that can help you to obtain forklift Licence.
FREQUENTLY ASKED QUESTIONS
How much does it cost to earn a forklift licence Brisbane?
The cost of getting a forklift training Brisbane licence ranges from $250 – $600 per student depending on several factors like a different type of forklift used for training and the Regional Transport Office. This fee includes materials and supplies. However, you can get a discount if you apply to a group.
Do forklift licences expire in Brisbane?
The forklift licence Brisbane has a validity of 5 years, and after completing 5 years, this licence expires. The renewal application should be made from 3 months before the expiry until 12 months after the expiry date of your licence.
Where Can I Go To Get My Forklift Licence Brisbane?
You can get a forklift training licence Brisbane from employer-sponsored training, training course from training school, along with it you can get a licence from taking the online certification.
How to choose the best forklift training school in Brisbane?
For choosing the best forklift training school in Brisbane, you can keep the things in mind like school offer proper training course including classroom lecture, practical driving, placements provided by the training school, use of different forklift types. Before choosing a training school, do adequate research.
How Long Does It Take To Get A Forklift Licence Brisbane?
The duration of the certification depends on the type of truck you want to drive. Usually, it takes 3-4 days to get the certification. However, if you have prior experience in driving, then the duration can be at least as two days.
Is Forklift Certification Online Right For You?
Getting an online forklift certification is a good option if you have a tight schedule. Usually taking a certification course of fork lifting require you to give at least 2-3 days, and with a tight schedule, we often don't have that time, that's why an online certification is a good option in this case.
Can I Retry If I Fail Forklift Certification Test?
The answer to this question is. Yes, you can retry and repeat the certification test. However, you need to pay the fees again because of the time invested and the paper material spends during the trial. Also, students hardly fail this retake test.
What are Forklift Training Components?
The forklift training components consist of theory class or classroom discussion, written examinations which are multiple-choice based questions. It also includes practical training (forklift driving), a skills assessment test that is done practically, and if you clear everything, then you receive your certificate.
What if you have lost licence and what to do then to replace it?
If you have somehow lost your licence, then you can ask your employer to get the new one.
However, if you have received the licence from a training school, then you can contact them about the missing licence, they will assist you in getting a new permit.
How to pass the forklift practical test?
If you intend to pass the practical forklift test you must keep in mind the following things:
1. Always apply safety first before starting.
2. Remember about forklift controls.
3. Use signal lights when you turn
4. Slow down at intersections and have a clear view.
5. Proper and safe loading and unloading
6. Places loads in proper places
7. Lastly, deactivate forklift control, turn off power steering and do the secure parking.
Delivery Methods 
The following delivery methods are available for Forklift Licence:
Classroom-Based & Practical Task